I've spent so much money the last few months on clothes that I am punishing myself. So...because i'm so into vintage inspired pieces, I've decided that
I am ONLY shopping at the thrift stores for clothes now until I can fully save to buy a new car.
Let me tell you, shopping at a thrift store is definitely not easy. It takes a lot of time and patience to go through each individual rack. Sometimes I have to go through half the damn store before I find something that can possibly be a purchase. However, today was a good day. I came home with five items and spent under 10 bucks. I think this saving plan might work out after all.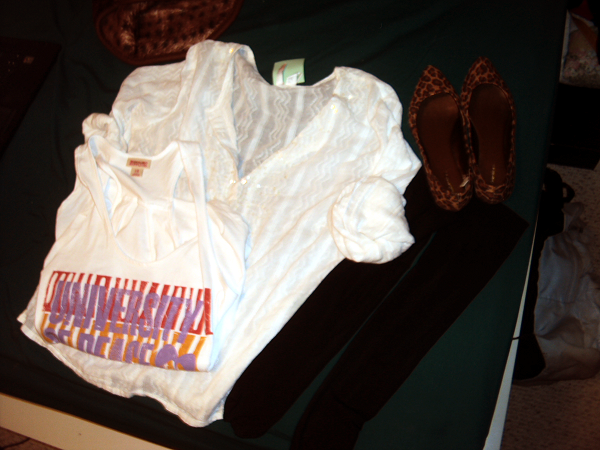 Tank- $3.00, Tunic- $1.00, Leopard flats- $3.00, Black knee-high stockings- $1.00
Wearing my new tunic and knee high stocking...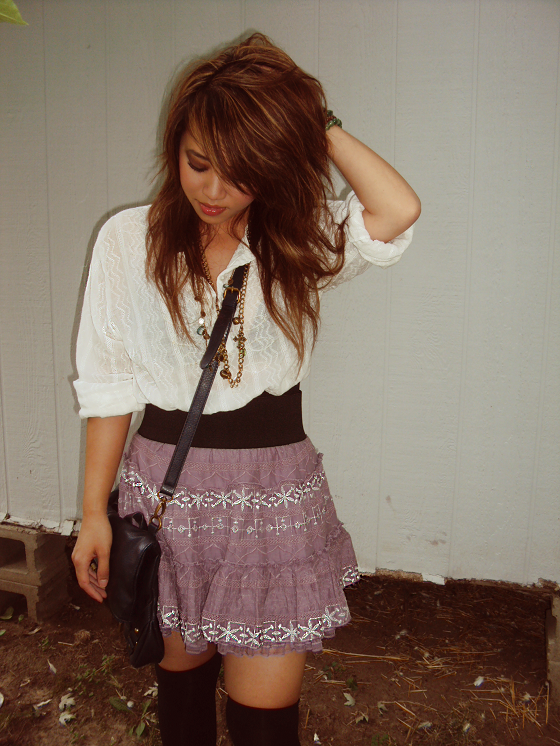 I've been wanting to purchase some basic high pumps. Finally found something that I absolutely adore.
Skirt-Free people, accessories- thrift store, Bag- Forever21